With a view to track your order, please follow these steps:
1 - Log in to your customer account.
2 - Go to "MY ORDERS".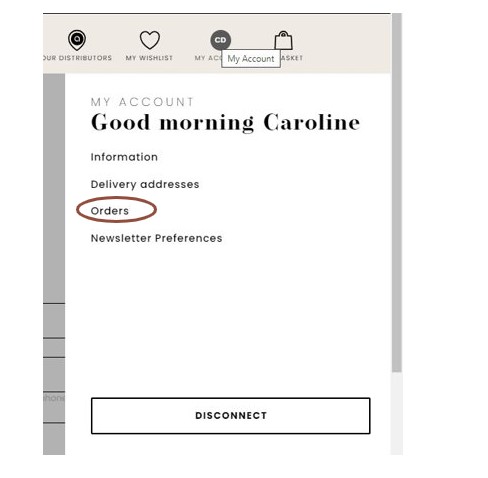 3 - Your order status is updated automatically.
The details of your order are available in the "View Order" section.
Once your order has been dispatched, the name of the delivery company will appear under "Dispatched".
You can then track your package via "Track Order"
NB: if your order is made up of several packages, the link "Track Order" will display the order tracking for the first package by default. For more detailed tracking of each package, please go to "View Order".