Manage my address book
To enter or edit your address:
1 - Log in to your customer account.
2 - Click on MY ADDRESSES and enter the requested information: (1=>6)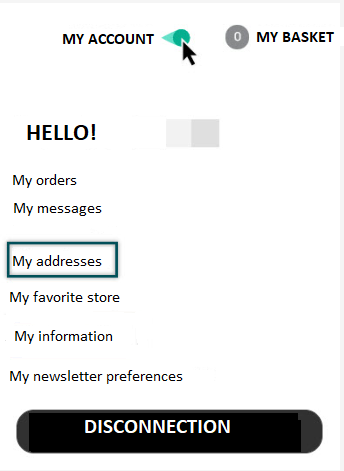 Enter your address manually then click on the corresponding address in the drop-down menu. (7)
You can add more information (8) or manually change the address if it is not listed, then click on CONFIRM (9).

3 - The address has been added to your address book.
NB:
- You can link several addresses to your Atmosphera account.
To add an address, click ADD AN ADDRESS (1).
You can then edit or delete them by clicking edit (2) or delete (3)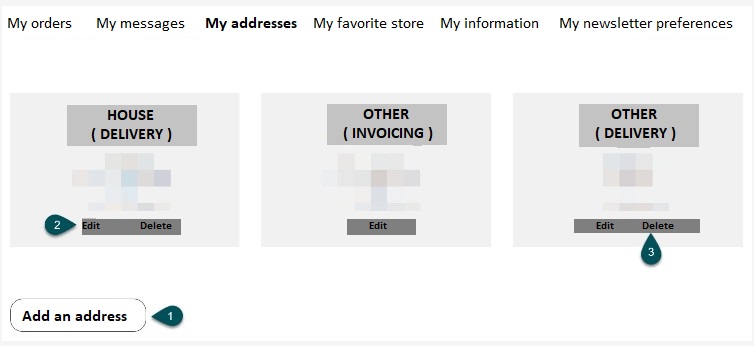 - The billing address can be edited but not deleted.