Where can I find the product specifications?
The technical specifications and description of the product are available on each product sheet.
To go to the product sheet, simply click on the photo of the product :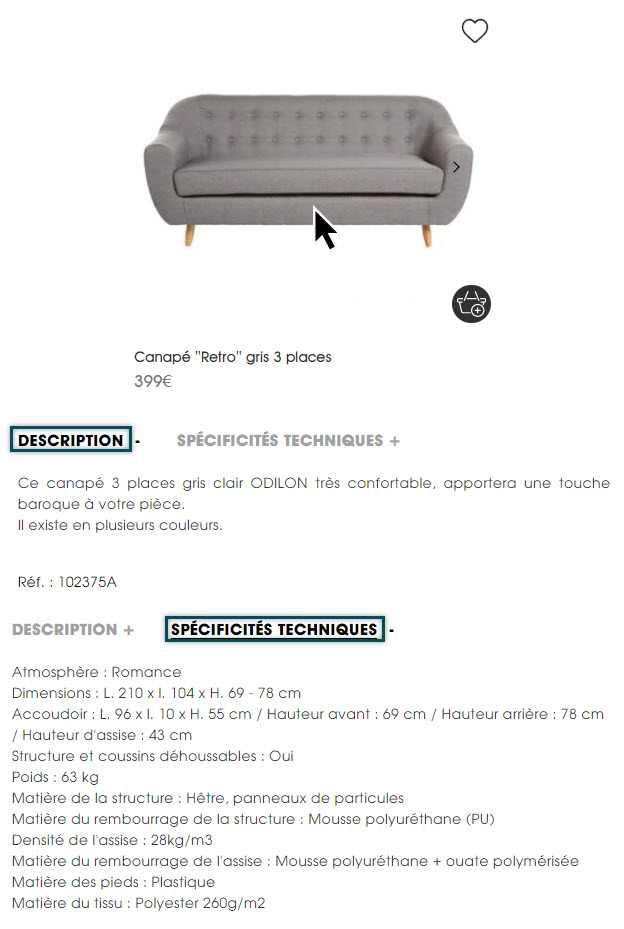 Read this article for more information:
> How to get advice on or information about a product.