How do I edit my personal information?
To edit your personal information:
1 - Log in to your customer account.
2 - Click on MY INFORMATION :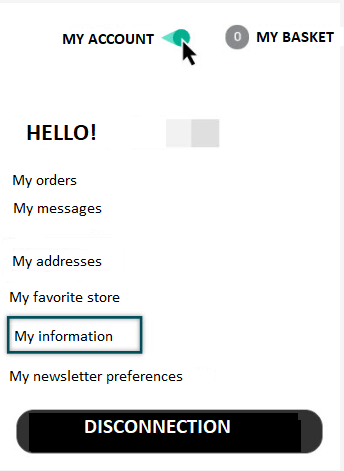 > Edit your name, surname, date of birth, email address and/or password.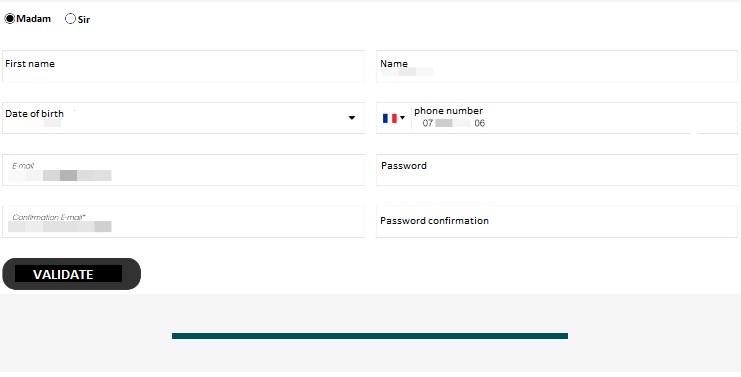 3 - Click "CONFIRM"
NB: All fields must be completed before CONFIRMING.
4 - Your information has been edited.