My product is no longer available, where can I find it?
Some very successful products may be unavailable on the website.
> You can enter your email address (2) to be notified when the product is back in stock.

You can also check the availability of the product in one of our partner stores by clicking on "FIND IT IN STORE"

Enter your address or city (1) and choose your preferred store from the list of suggested locations (2) in order to see their contact details (opening hours, phone number, and address).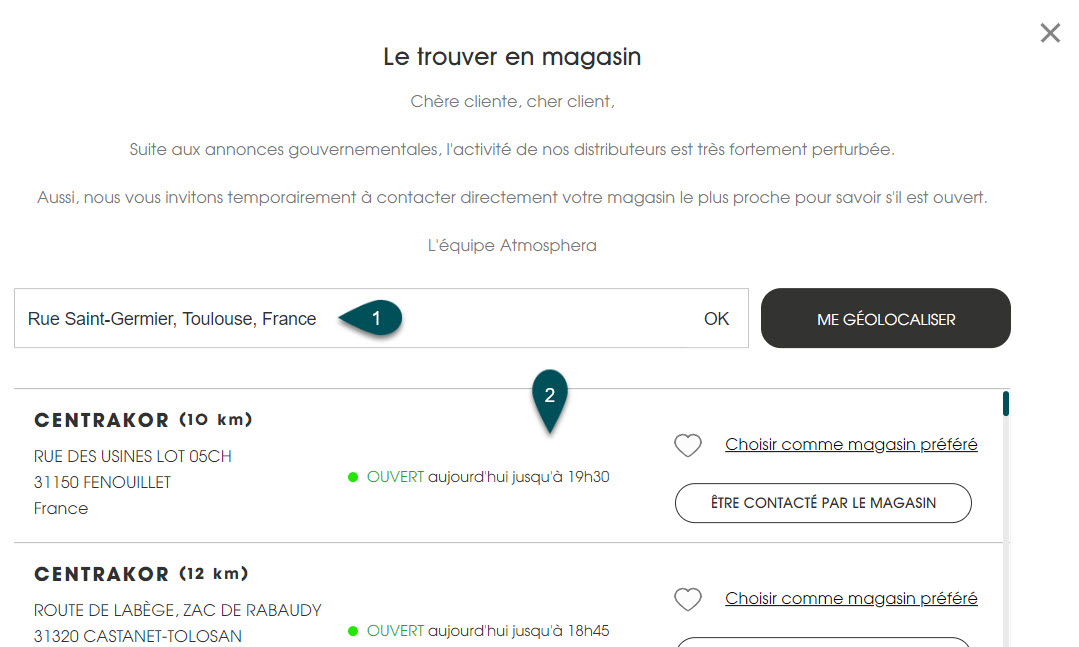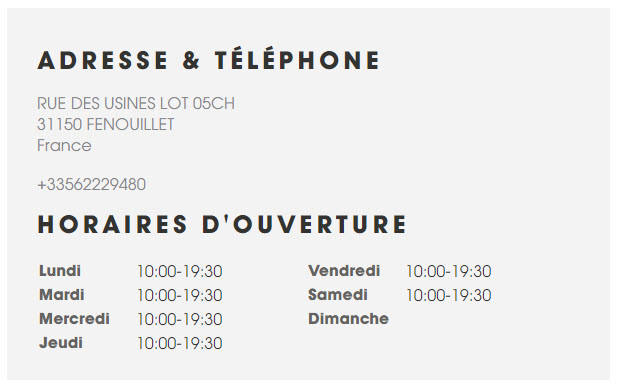 The customer service team can also provide information on the availability and arrival date of each product.
NB: However, customer service will not be able to provide information on our stockists' store inventory.