How do I cancel my order?
To cancel your order, please contact our customer service team as soon as possible.
The order can only be cancelled before dispatch.
Once the package has been dispatched or is ready to be dispatched, we will no longer be able to cancel it. If you don't want it, please refuse the order upon delivery.
Once the package has been returned to our warehouse, you will receive a refund on the payment method used to confirm the order.
To cancel your order via customer service:
1 - Log in to your customer account.
2 - Choose "I have a question about a past order" in the subject line , select "I did not receive my order" and "I would like to cancel my order" for the reason for the request.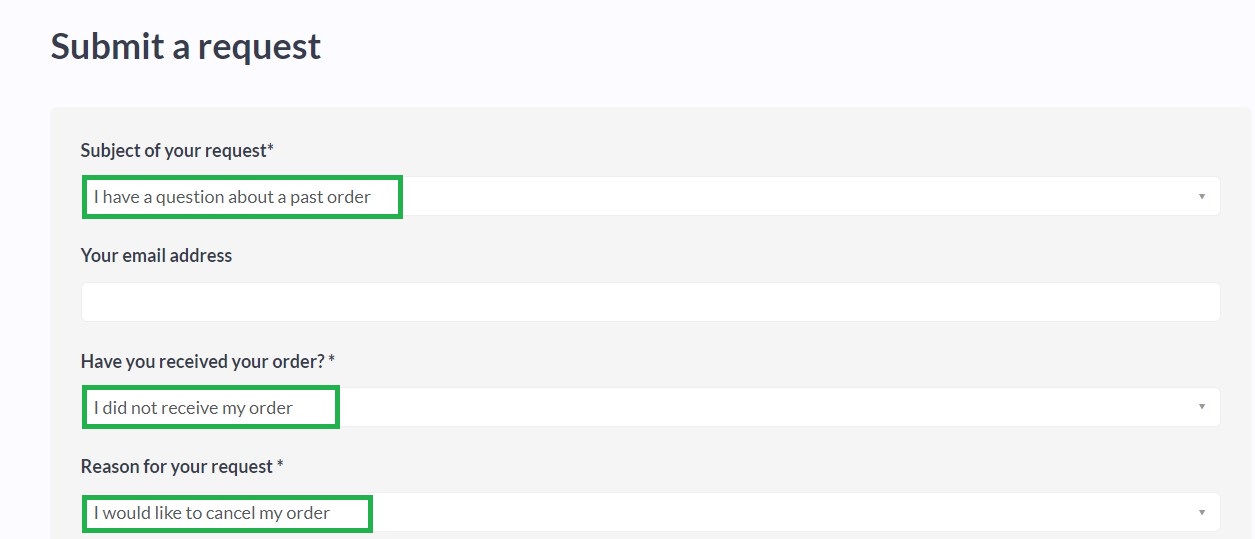 3 - Complete the form and provide specific details about what you want in the description box: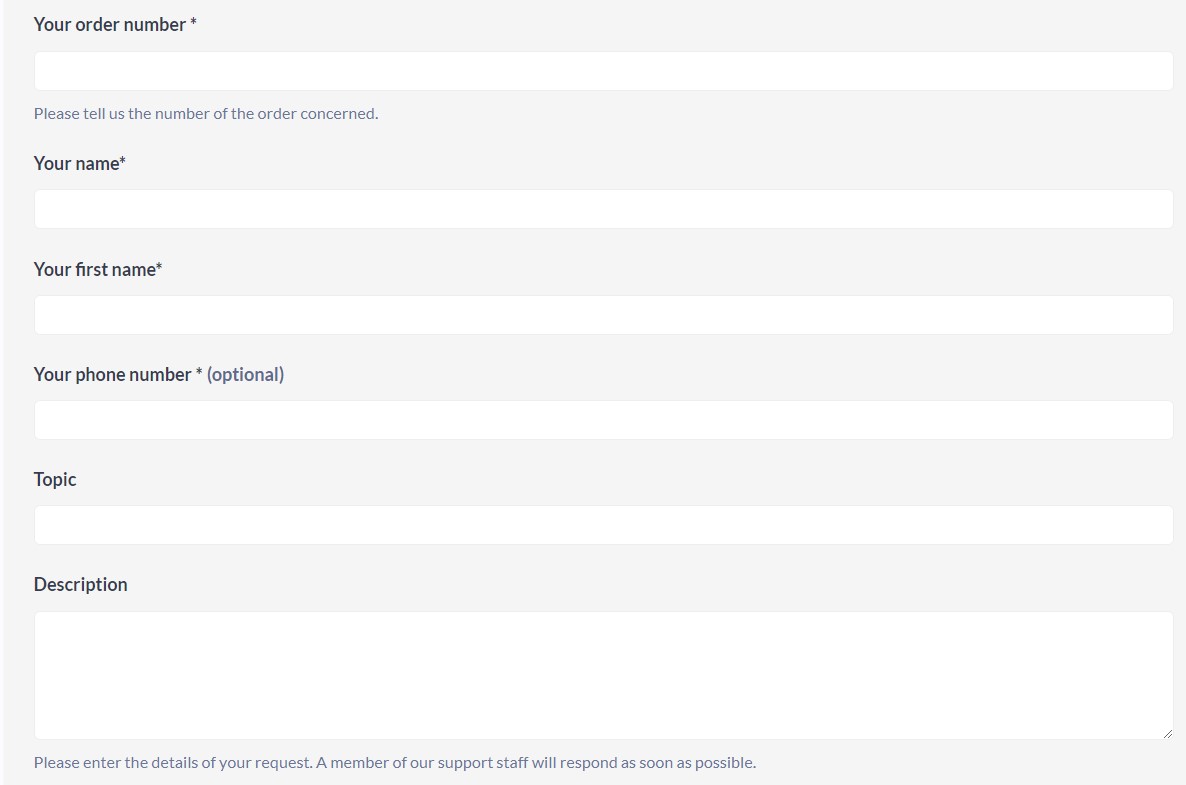 4 - Add a file if necessary and click Send.

5 - A message confirming that your claim has been sent will appear at the top right-hand side of your screen:

9 - You will see a summary of your claim and a claim number.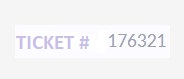 > The customer service team will get back to you within 24 to 48 business hours.