Your packages will be available at the collection point for 14 calendar days.
If you do not collect your order within this time period, it will be automatically returned to us.
In this situation, please contact our customer service team as soon as possible to let us know if you would like a refund or for your order to be sent back to you (subject to available stock).
1 - Click Contact then Send Request :
2 - Select "I have a question about a past order" in the subject line , "I did not receive my order" and "My package was been returned to you, how can I get it back" for the reason for the request .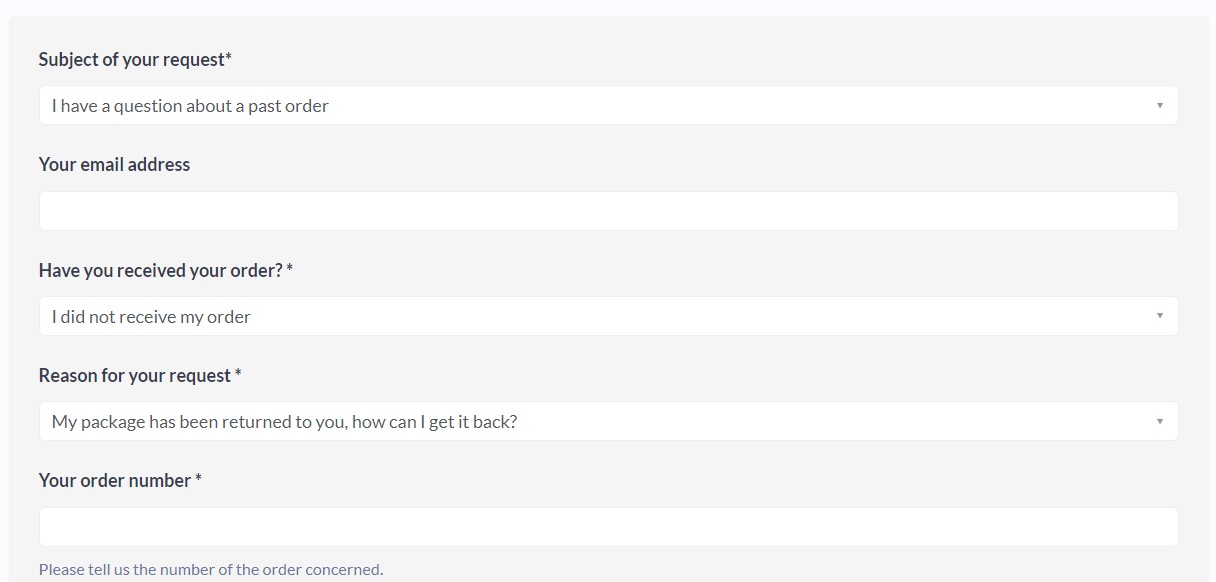 3 - Complete the form by stating what you want to do in the description box and click on Submit.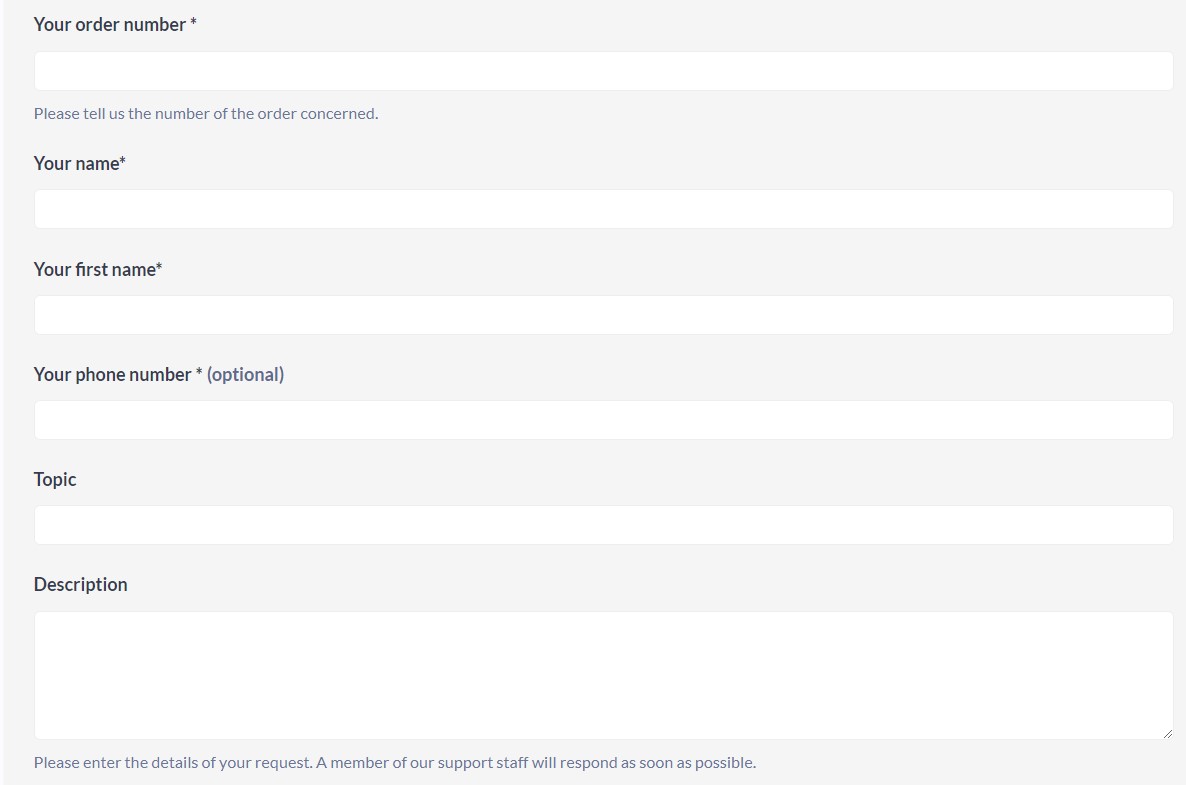 > Customer service will reply to you within 48 business hours.