Which payment methods are available on the website?
There are 4 possible payment methods on our website:
1 - Card (Debit/credit card, VISA, MASTERCARD and MAESTRO)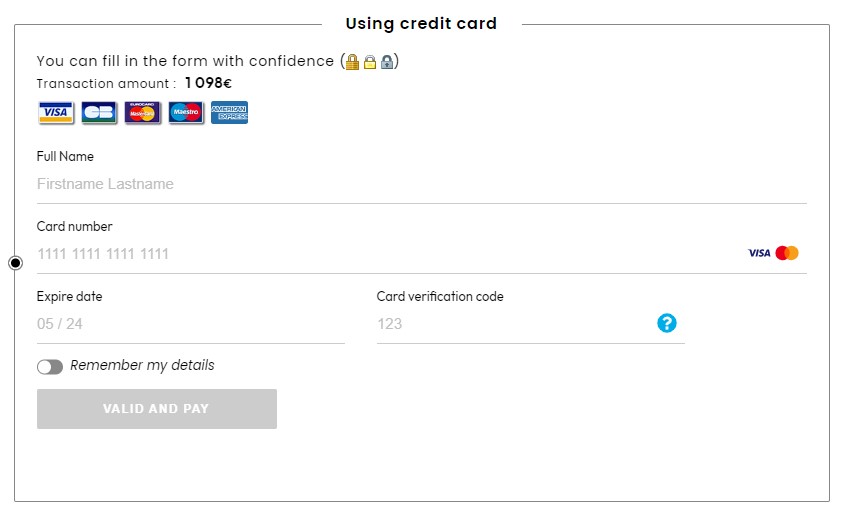 2 - Paypal (cash payment)
NB: you need to have a Paypal account.

3 - Payment in 3 instalments via ALMA (from €50 to €2000)
NB: the first instalment must be paid when placing the order.
For more information, see article (How to pay in instalments?)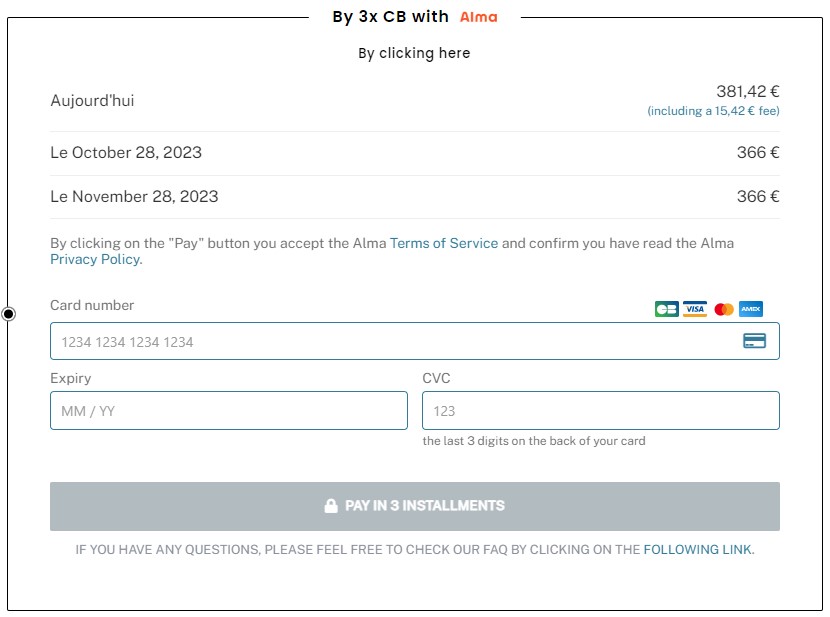 4 - Bank transfer
NB: The order will be confirmed once the transfer has been received.