How long is my basket reserved for?
Your basket is reserved for around 1 hour.
This period is renewed each time you add a product to your basket and during each step of the order process.
After this period, the selected products will no longer be visible in your basket.

You can save your favourite products to a wish list on the website.
1 - Log in to your customer account.
2 - Go to the relevant product sheet and then click on the

"Add to my wish list" button.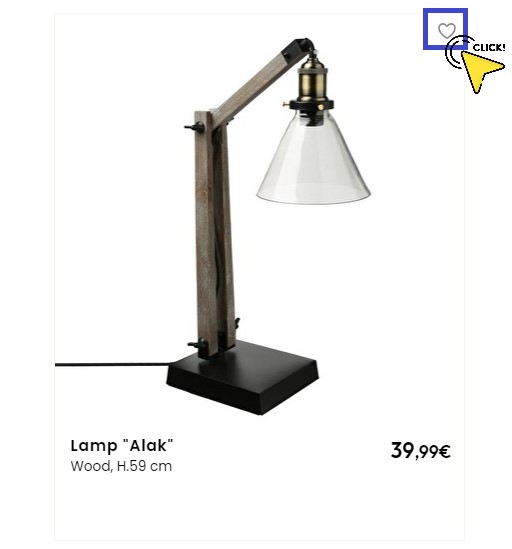 3 - You can add the item(s) to your basket by selecting them in MY WISH LIST and clicking ADD TO BASKET.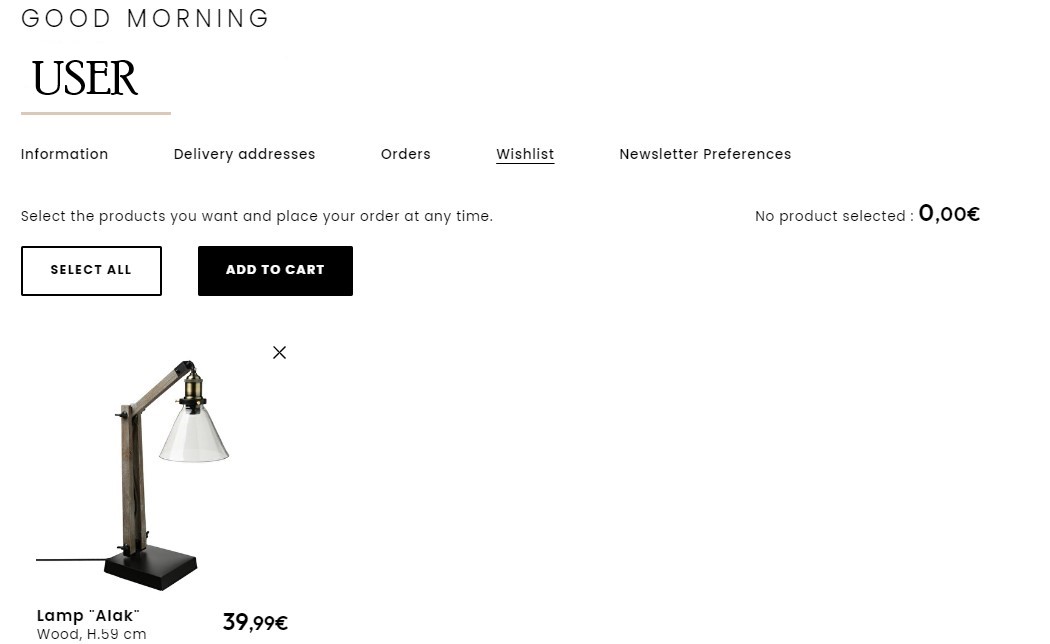 NB: The "My Wish list" section does not reserve the products you have selected.
Example: