I refused my order because it was damaged, what should I do?
If you refuse to accept your order, your package will be automatically returned to us.
Please let our customer service team know if you would like to be sent a new package (depending on available stock) or receive a refund.
1 - Log in to your customer account.
2 - Go to our contact form, "I have a question about a past order" in the subject line (1), select "I received my order"(2) and "I refused my order because the packaging or product was damaged" for the reason of the request. (3)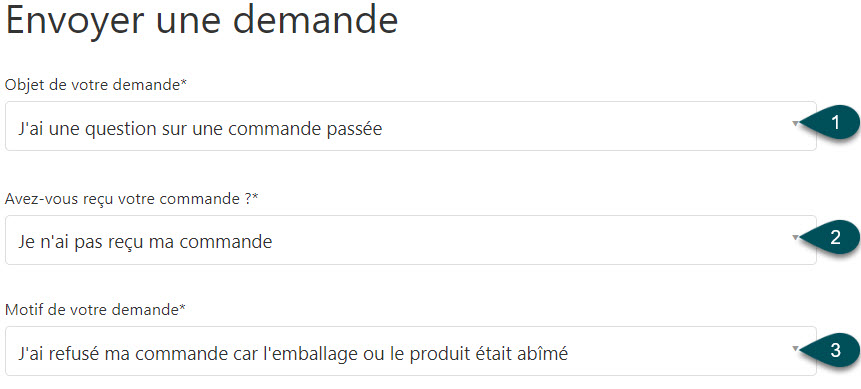 3 - Complete the form and provide the reference number of the product(s) you refused in the description box.
4 - Note down any remarks or observations and attach this email to your claim, then click Send.
You can check out the article > Remark/Observation Email Template
5 - A message confirming that your claim has been sent will appear at the top right-hand side of your screen:

9 - You will see a summary of your claim and a claim number.

> The customer service team will get back to you within 24 to 48 business hours.