You have received an incomplete order:
> Firstly, please check track your order to see if there is still a package to be delivered. For orders made up of several packages, they may not be delivered at the same time.
> If you have received the correct number of packages indicated, please contact customer service.
1 - Log in to your customer account.
2 - Go to our contact form, "I have a question about a past order" in the subject line , select "I received my order" and "My order is incomplete" for the reason for the request.
3 - Complete the form and provide the reference number of the product(s) you refused in the description box.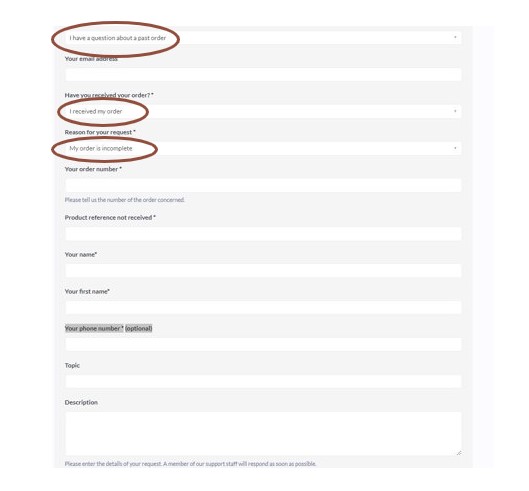 4 - A message confirming that your claim has been sent will appear at the top right-hand side of your screen:

5 - You will see a summary of your claim and a claim number.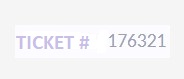 > The customer service team will get back to you within 24 to 48 business hours.